Contact Us!
Please fill out the form below or for an immediate response Call Us Today! 508-958-0634.
Our Services
Who We Serve:
Dighton Plumbing and Heating is a Dighton, MA based company providing service to customers in:
Dighton
Taunton
Somerset
Swansea
Lakeville
Middleboro
Easton
Dartmouth
Westport
Marion
Fair Haven
Gas Leak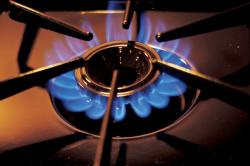 Gas leaks are no laughing matter, and a slow leak can be a very dangerous presence in your home or business. If you suspect a gas leak, don't wait; call Dighton Plumbing and Heating immediately.
Dighton Plumbing and Heating is the gas detection expert. We'll come to your home or business and assess the gas producing systems. Detecting a gas leak is often difficult, that's why Dighton Plumbing and Heating brings the most up to date gas detection systems to every job. If there's a leak present, we'll find it.
Our gas leak detection arsenal is comprised of the absolute best in gas detecting apparatus. Some of our methods include:
Semiconductor gas sensors
Ultrasonic gas detectors
Electrochemical gas detection
No matter how subtle the gas leak, our team of gas detection specialists will find it, so you can return to living or working in complete safety.
Why Choose Us?
Fully Insured, Licensed and Bonded
Satisfaction Guaranteed
Same-Day Service
10 Years Experience