Contact Us!
Please fill out the form below or for an immediate response Call Us Today! 508-958-0634.
Our Services
Who We Serve:
Dighton Plumbing and Heating is a Dighton, MA based company providing service to customers in:
Dighton
Taunton
Somerset
Swansea
Lakeville
Middleboro
Easton
Dartmouth
Westport
Marion
Fair Haven
Gas Appliance Installation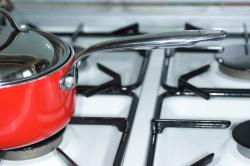 Installing a gas appliance on your own can be dangerous work.  Your best bet to avoid injury, or worse, is to allow a professional to do it for you.

We have years of experience with installing gas appliances.  We make sure the appliance is installed right the first time.  Dighton Plumbing and Heating technicians are insured, and we make sure all local codes and regulations are followed to the letter in the installation process.

So for all your gas appliance installation needs, call us.  We're the local experts on the matter!
Why Choose Us?
Fully Insured, Licensed and Bonded
Satisfaction Guaranteed
Same-Day Service
10 Years Experience